Become a Sponsor
Want to partner with Devenings?
Our Partners are industry-leading companies that continuously support, celebrate, and encourage community building initiatives. By partnering with Devenings, your brand receives an array of event, branding, and recruiting benefits that puts your organization as an employer of choice.
Devenings has been supported by a set of really generous local partners that have allowed it to remain open and accessible to everyone within the local developer ecosystem.
Our local city chapters accept both monetary and in-kind partnership.
These partnerships allow local chapters to secure a nice comfortable venue, provide free refreshments, tea, and cover other event costs such as event photography, print production, and more.
It is only through this generosity that Devenings is able to bring together countless devs and provide them with a networking platform unlike any other.
An array of benefits for partners - both offline and online
Our platform helps some of the most successful, industry-leading companies foster meaningful connections with top talent through carefully curated events and engaging content.
Foster brand recognition within the dev community and cultivate relationships with an ever growing community.

Use our platform to find potential candidates and talent for your organization while forwarding your company's vision.
Your brand gets visibility through event signage and other printed content as well as via our social media channels.

Each partner gets special mention on all of Devenings' social media accounts and can help drive online engagement.

Supported by tech leaders
Past Devenings events have been sponsored and endorsed by leading
corporations from the tech industry.
Want to partner with Devenings?
To learn more about sponsorship opportunities and becoming a partner, contact: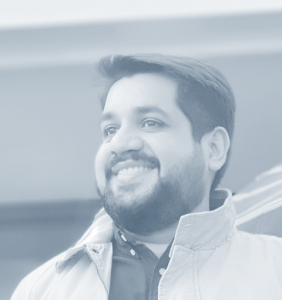 Jawad Sadiq
Founder and Director of Strategic Partnerships