RECENT EVENT
Flutter Forward
Extended
18 March – KNCT Hub
Devenings started with its first chapter in Islamabad Pakistan. Led by Anum Sadiq, a Software Quality Assurance Aficionado & Digital Content Creator deeply engaged with the food blogging ecosystem in Pakistan. Currently Part of IBM's Digital Marketing Team ensuring the quality and successful implementation of marketing campaigns developed for Vodacom South Africa, Anum has over 5 years of international experience in digital transformation, Digital Marketing, Software quality assurance & testing across a broad spectrum of industries including airlines, telecommunications, and food tech.
With a dedicated following of over 1500 local developers, the Islamabad chapter has organized 16 community events in the last two years and is planning an international developers conference in Islamabad 2022!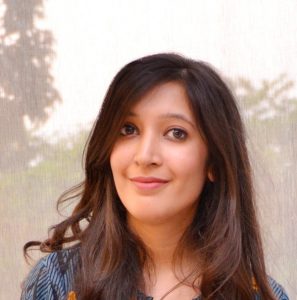 In collaboration withVenue Partner After a long pause, Devenings is coming back with bang! Special thanks to Google Developers and KNCT hub, we are restarting…
Supported by Devenings in collaboration with DEMO and DICE Creative Hub activity is bringing to you the first of its kind JOB READINESS TRAINING for recent graduates…
A virtual evening with developers and industry experts from the Cyber Security space in Pakistan. Join to us for an exciting keynote talk and a panel discussion…
Declarative UIs with Jetpack Compose
Ahmed Rizwan - Software Engineer @ Snappy Mob Malaysia
Introducing our keynote speaker for the live event, Ahmed Rizwan, a Senior Software Engineer at SnappyMob (Malaysia), specialising in Android Development, React Native, iOS and all things GEEK!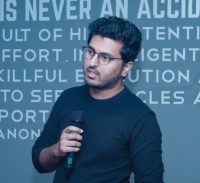 National Incubation Center – Islamabad
Becoming a 10x Developer
Ali Ashraf - Entrepreneur, Designer, Developer, and Innovator
Ali has been developing software since he was 14. Since then he has delivered over 70+ projects by programming over 4 million lines of code in a variety of languages such as python, C, C++, C#, C++/CLI, Javascript/Typescript, Java, PHP, and VB.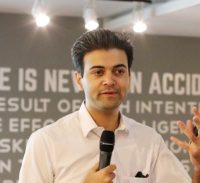 Hands-on coding with TensorFlow
Aqsa Kausar - Machine Learning Engineer at Red Buffer
TensorFlow is an open-source software library for dataflow and differentiable programming across a range of tasks. It is a symbolic math library, and is also used for machine learning applications such as neural networks. It is used for both research and production at Google. It is a standard expectation in the industry to have experience in TensorFlow to work in machine learning.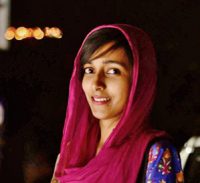 Sponsors & Community Partners
Since every event is free of charge, we look to local sponsors that help bring each event to life; from a welcoming venue to fresh and hot meals that we serve to our countless participants.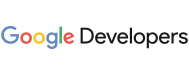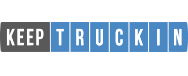 Contact your local chapter
Have questions, a problem, or advice. Our event hosts are always ready to assist and help the community thrive.
Sign up for the Devenings Newsletter!
A regular dose of news, insights, and event updates for devs – delivered right to your inbox.